To build a solid Industrial Internet of things (IIoT) foundation, protocol conversion is a key first step to networking multi-vendor and legacy equipment. With many different devices being used in industrial environments, organizations typically need to handle several different protocols in order to gather data. This is why Red Lion's Graphite HMIs, Data Station Plus and ProducTVity Station simplify protocol conversion to enable customers to do MORE by seamlessly connecting, monitoring and controlling devices across the infrastructure. Red Lion has been connecting devices and moving data for years. In fact, many customers and partners today rely on Red Lion to connect many different devices in multi-vendor environments, including older equipment, and get them to "talk" with each other in a way that they could not before. By gathering data from both new and legacy devices, organizations can use that data to improve efficiency and gain a competitive advantage. Our reliable industrial products include:
---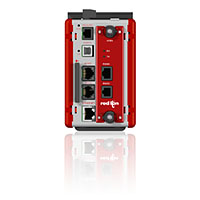 Designed to act as the factory floor hub for industrial data collection and management, Red Lion's Data Station Plus provides protocol conversion, data logging and remote machine access via a built-in web server. With three serial ports and one 10/100Base-T(X) Ethernet port, the Data Station Plus allows disparate devices to communicate seamlessly, regardless of manufacturer or cable connection. Easily configured with Crimson® 3.0 software, our protocol converter delivers unmatched visibility into process and equipment performance on any device, anywhere.  Learn More.
---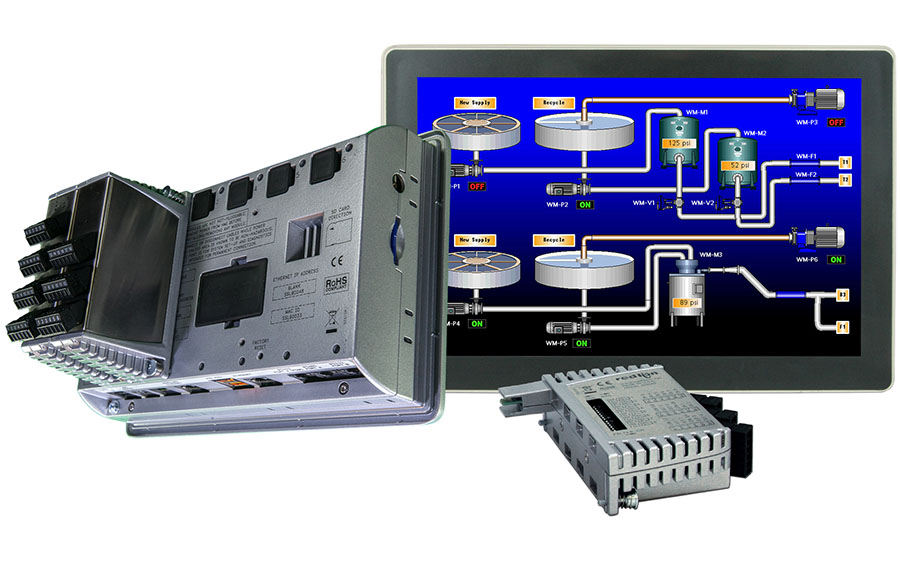 Red Lion's Graphite® platform is comprised of the industry's first rugged HMIs and controllers to combine I/O modules with protocol conversion, data logging, web-based monitoring and IEC 61131 control capabilities. Built for extreme environments, Graphite HMIs and controllers feature cast-aluminum housing and CE, UL/cUL and UL/cUL Hazardous approvals that support a wide operating temperature range and high shock/vibration tolerances common to industrial applications. Expansion racks and HMI model-specific outdoor sunlight visible displays are also available. Learn More.
---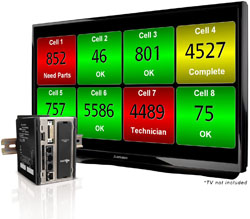 Red Lion's ProducTVity Station is a ready-to-deploy plant floor visual management system that displays real-time Key Performance Indicator (KPI) data and Andon messages on large televisions to drive efficiency. Using a built-in library of over 300 industrial protocols, the ProducTVity Station can connect to almost any plant floor equipment to help improve process improvement. Easily configured with Crimson® 3.0 software in just minutes, the ProducTVity Station can deliver unmatched visibility into process and equipment performance in manufacturing environments. Learn more.
---
 
Red Lion's Sixnet® series RAM® cellular RTUs provide a secure all-in-one platform that offers unmatched reliability for the remote monitoring and control of field-deployed oil and gas assets. With a web-based user-configurable event engine that can trigger I/O or send SMS text messages based on real-time operational data, our rugged cellular RTUs provide local control regardless of location. In addition, built-in I/O, Ethernet and serial communications remove the need for complex field-deployed equipment by integrating powerful control, data acquisition and communication into a single device.Learn More.
---
For more information
Contact Network specialists Ring UK today for professional advice about which system you should go for. We will assess your requirements and research and explain all the options available to you to help you or your client choose a perfect product that meets your needs.